Hollon FB-1054C Fire & Burglary Safe (Oyster Series) Review
The Hollon FB-1054C Fire & Burglary Safe is a solid security solution designed for both homeowners and businesses. Manufactured by Hollon Safe and a part of their Oyster Series this model offers quite a lot for a very reasonable price. This review is done after our examination of the safe and coupled with our extensive experience in various types of safes.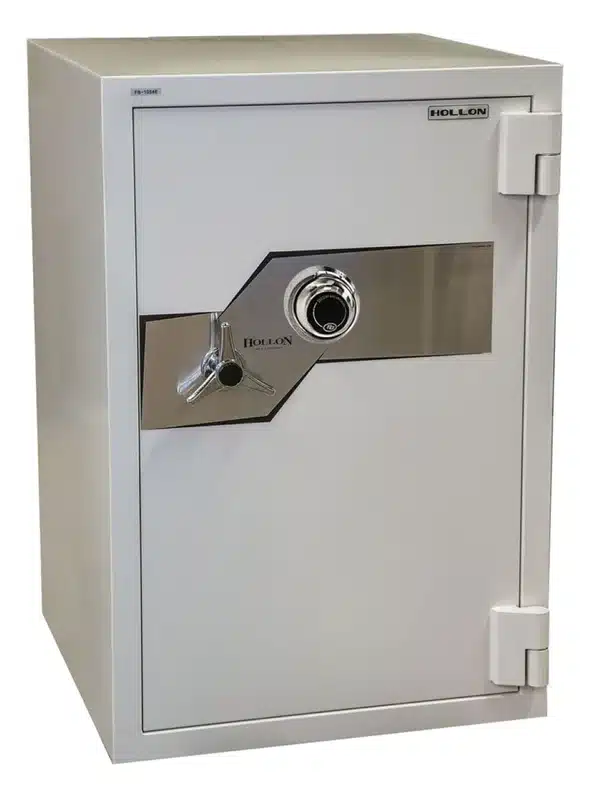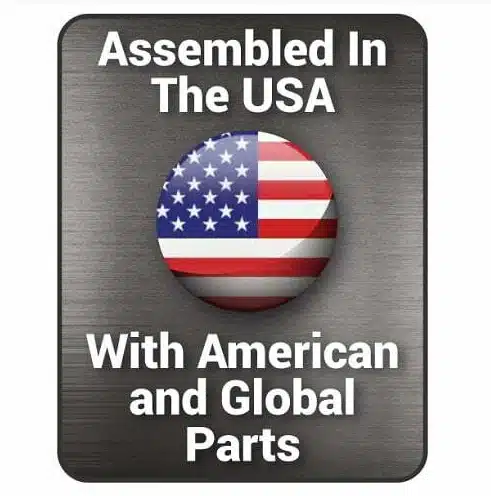 Safe Ratings:
Pros
Good fire resistance (2-Hour Fire Rating at 1700°F)
Multiple security features
Several lock options
Excellent build quality
Cons
Requires professional installation
Limited color choices

Key Specifications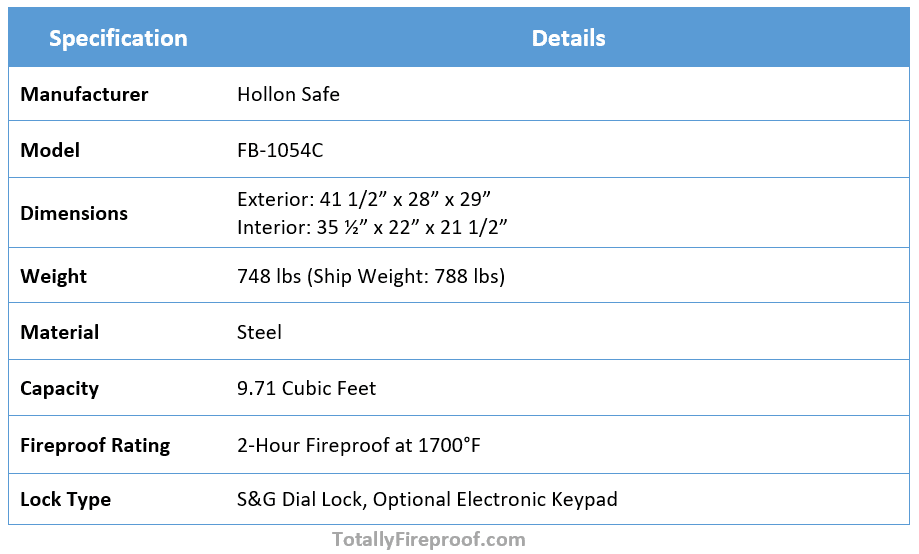 Fireproof Features
When it comes to safeguarding your valuables against fire, the Hollon FB-1054C Fire and Burglary Safe stands out with its impressive 2-hour fireproof rating.
Fireproof Rating
The safe has undergone rigorous KIS and JIS 2-hour fire tests at external temperatures of 1700°F and internal temperatures of 350°F. A 2-hour fireproof rating means that the safe can withstand external temperatures of up to 1700°F for a duration of two hours while keeping the internal temperature below 350°F.
While it is not explicitly UL (Underwriters Laboratories) certified, these tests are thorough and offer a high level of assurance that your items will be protected in the event of a fire.
What Can Be Protected?
With a 2-hour fireproof rating, this safe is ideal for protecting a wide range of items, including: Important documents like passports, deeds, and certificates. And its capable of keeping your cash and jewelry secured.
Security Features
The Hollon FB-1054C doesn't just excel in fire protection; it also offers a robust array of security features designed to bounce off burglary attempts. Here's a breakdown of what sets this safe apart in terms of security.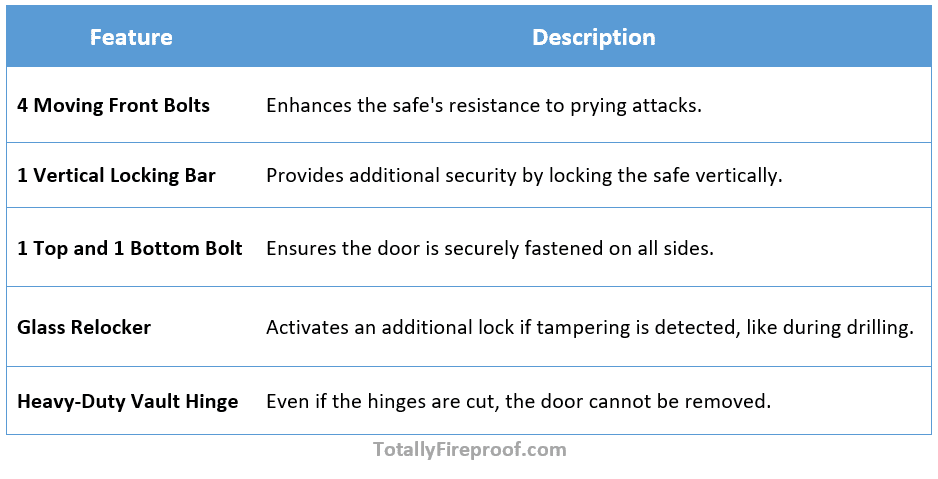 What makes this model stand out from its competitors are features like the glass relocker and the heavy-duty vault hinge. These features add an extra layer of security that is often missing in other safes within the same price range. Such features not only meet but often exceed industry standards.
Automatic Re-locking
Another noteworthy feature is the automatic re-locking. If you opt for an electronic lock, the safe will automatically re-lock the door upon closing, adding an extra layer of convenience and security.
Locking Mechanism
One of the most critical aspects of any safe is its locking mechanism. The Hollon FB-1054C Fire and Burglary Safe offers both mechanical and electronic options. Here's a detailed look at the the mechanical type of locks you can have installed in this safe.
Lock Types and Characteristics
| | |
| --- | --- |
| S&G Dial Lock | Highly reliable, less susceptible to electronic tampering. |
| Electronic Keypad | Quick access, user-friendly interface, automatic re-locking. |
Electronic Keypad
For those who prefer quicker access, the safe can also be equipped with an electronic keypad. This option also includes a detent for automatic re-locking of your door when closing, adding an extra layer of security and convenience.
S&G Dial Lock
The standard lock that comes with the Hollon FB-1054C is the S&G Dial Lock. This mechanical lock is known for its reliability and is less susceptible to electronic tampering. It's an excellent choice for those who prefer a more traditional locking mechanism. It's worth noting that being a part of Oyster Series safe, this lock is UL Listed Group II mechanical dial.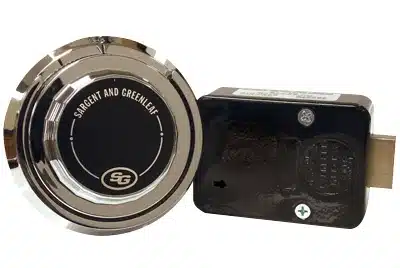 Summary of S&G Spy-Proof Dial Lock Features
High Security Design: Specifically engineered for gun safes, bank locks, and demanding commercial applications to offer maximum security.
Manipulation Resistance: Provides over 2 hours of resistance against manipulation, making it extremely difficult for burglars to crack.
Theoretical Combinations: Offers more than 1,000,000 theoretical combinations to combat auto-dialers, enhancing its anti-hacking capabilities.
Expert Testing: The lock has undergone 20 man-hours of real-world testing to ensure there are no vulnerabilities.
Durability: Features metal wheels made of brass and aluminum for long-lasting performance.
Build Quality and Additional Features
When it comes to build quality, the Hollon FB-1054C is engineered to deliver high level of performance in all scenarios. Constructed from high-grade steel, this safe is designed to withstand both fire and burglary attempts.
Build Quality
Material: The safe is made of robust steel, ensuring durability and long-lasting protection.
Vault-Style Hinges: Heavy-duty vault-style hinges add an extra layer of security, making it nearly impossible to remove the door even if the hinges are cut.
Finish: The safe comes in a standard color, designed to blend seamlessly with any interior setting.
Additional Features
Adjustable Shelves: The safe comes with two adjustable shelves, allowing you to organize your valuables efficiently.
Anchor Bolt Hole: An anchor bolt hole is provided for bolting the safe to the floor, offering additional security.
Bolt-Down Hardware: The safe includes bolt-down hardware for concrete installation, adding an extra layer of anti-theft protection.
Space: With a capacity of 9.71 cubic feet, the safe offers ample storage space for your valuables.
Water Resistance
While the safe does not have a specific water resistance rating, its robust construction provides a reasonable level of protection against minor water exposure, such as sprinklers activated during a fire.
Optional Add-Ons
Additional shelves can be added at an extra cost, offering more organizational options.
Warranty
When investing in a high-quality safe like this one, it's crucial to consider the warranty that comes with it. Hollon Safe offers a limited lifetime warranty on this product, which speaks volumes about the company's confidence in its build quality and functionality.
Warranty Coverage
Fire Damage: In the unfortunate event of a fire, Hollon Safe will replace your damaged safe with a brand new one of the same or a comparable model.
Break-In Attempts: The warranty also covers break-in attempts. If your safe undergoes any damage due to a burglary attempt, Hollon Safe will replace or repair it.
Warranty Activation
To activate the warranty, you'll need to fill out the warranty registration form provided by Hollon Safe. This is a straightforward process and ensures that you're covered from the moment you make your purchase.
Exclusions
It's important to note that the warranty does not cover damage resulting from misuse, neglect, or natural disasters other than fire. Always read the warranty terms carefully to understand what is and isn't covered.
In essence, the limited lifetime warranty offered by Hollon Safe adds an extra layer of assurance, making your investment in the this model all the more worthwhile.
Price
The Hollon FB-1054C Fire and Burglary Safe falls within the premium range, with prices varying between $2,000 to $3,000 depending on the retailer and optional add-ons.
Value for Money
Given its robust set of features, including a 2-hour fireproof rating and multiple high-security features, the price point is justified. When you consider the peace of mind that comes with knowing your valuables are secure, the investment becomes even more reasonable.
Comparative Analysis
Compared to other safes with similar features, the FB-1054C offers a competitive edge. Many safes within the same price range lack the comprehensive security features or the high fireproof rating that this model provides.
Financing Options
Some retailers offer financing options, allowing you to spread the cost over several months. This can make the safe more accessible for those on a tighter budget.
Final Verdict
Is Hollon FB-1054C Fireproof & Burglary Safe any good?
If you're in looking for a safe that offers both fire protection and robust security features, the Hollon FB-1054C is a solid option you should consider. It provides a balanced set of features and robust build quality. We confirm that it is a reliable choice for anyone interested in protecting their valuables from fire and theft.
Overall Score: 8.5/10