American Security (AMSEC)
American Security (AMSEC) rich history dates back to 1948, when Glenn Hall founded the company with a mission to provide top notch security solutions. What started as a small operation in Paramount, California, soon transformed into a global brand in the safe industry. AMSEC's dedication to innovation and quality has created a solid reputation for the company.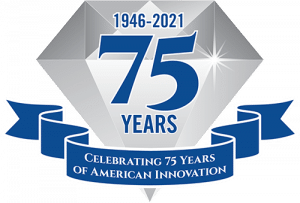 Today security, durability, and innovation are the characteristics that help the company to remain on leading positions. Their safes do meet expectations of their customers. AMSEC's lineup covers a wide range of safes. Both for individuals and businesses.
AMSEC offers a great selection of fireproof safes. These safes are constructed with fire-resistant materials and insulation, designed to endure extreme temperatures and protect their contents in the event of a fire. Needless to say, they are also designed to stop unauthorized access attempts. Fortified locking mechanisms provide an extra layer of protection against theft and tampering.
The brand is quite popular with firearm enthusiasts and collectors. AMSEC produces gun safes for secure of firearms, ammunition, and other related items, ensuring compliance with safety regulation.
And for those who are wondering where they make their safes, AMSEC manufactures its products in the United States. The "Made in the USA" label is always there.