HOLLON Safe Company
Hollon Safe Co. is a relatively new manufacturer. It is a family-owned and operated business that was founded in 2008. The company is based in Corpus Christi, Texas, and specializes in manufacturing high-quality safes for both residential and commercial use.
HOLLON produces excellent safes which often top industry standards. Both for design and durability. At the same time, the prices are on the same level as their competitors', or even lower. They offer a wide range of safes including fireproof safes, gun safes, jewelry safes, depository safes, and more.
In terms of the fireproof line, HOLLON Safe offers a respectable number of different solutions for different situations. Their safes are tested by UL as well as KIS / JIS standards. Many of its products are not only fire-resistant but also waterproof.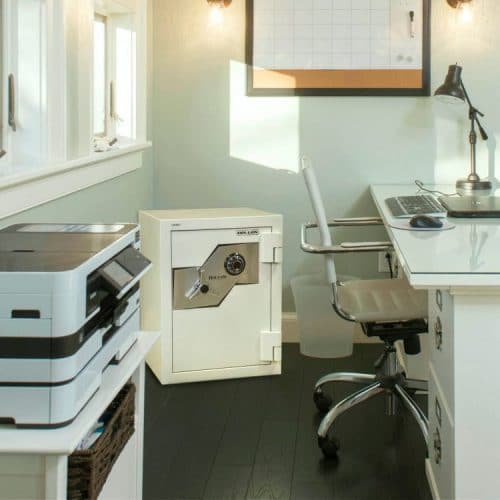 If you are looking for solid, durable and reliable safes with great pricing, we advise to explore their models. It's also worth noticing that the safes are assembled in USA with American + Global parts.