Gardall Safe Corporation
Gardall Safe Corporation was founded in 1950 in the Northeast region of the United States. For the first 15 years, the company focused on manufacturing safes for dealers in the region. In the 1970s, Gardall began to focus on product development and improving the quality of its safes. During this time, the company's safes passed UL tests for fire, drop, and explosion resistance. Gardall also introduced several new products to its lineup.
In the 1980s, Gardall transitioned to a distribution model with 55 warehouses across the United States and over 3,500 retail dealers. The company became a recognized leader in the residential, small business, and commercial safes markets.
Gardall continues to manufacture high-quality safes that are recognized for their security and function. The company has been recognized three times by Consumers Digest magazine as a premium selection. Gardall is committed to providing the best security products in the industry.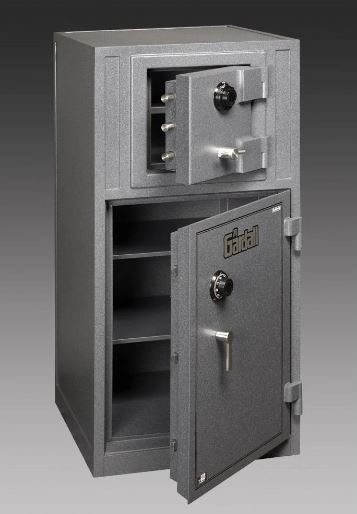 Here are some of the features of Gardall's current fireproof safes:
High-quality materials: Gardall's fireproof safes are made from high-quality materials, such as steel and concrete.
UL-listed: Gardall's fireproof safes are UL-listed, which means that they have been tested and certified to meet the necessary standards of fire protection.
Variety of sizes and styles: Gardall offers a variety of sizes and styles of fireproof safes to fit the needs of different homeowners and businesses.
Advanced security features: Gardall's fireproof safes come with a variety of advanced security features, such as electronic locks, biometric scanners, and re-locking mechanisms.