SentrySafe
SentrySafe is a company that has been around for almost a century and is known for its fire-resistant and security storage solutions for important documents and valuables. The company was founded in 1930 by John Brush and his brother-in-law Willard Punnett in Rochester, New York, where they initially began stamping steel safes. They were originally called The Brush-Punnett Company. In 1987, they changed their name to Sentry Group.
SentrySafe produces and distributes a range of safes for a variety of applications, including document safes, gun safes, cash boxes, portable safes, fire-resistant chests, files and other security storage containers to more than 54 countries worldwide. They are one of the most popular consumer safe brands available today, thanks to its durable yet affordable products.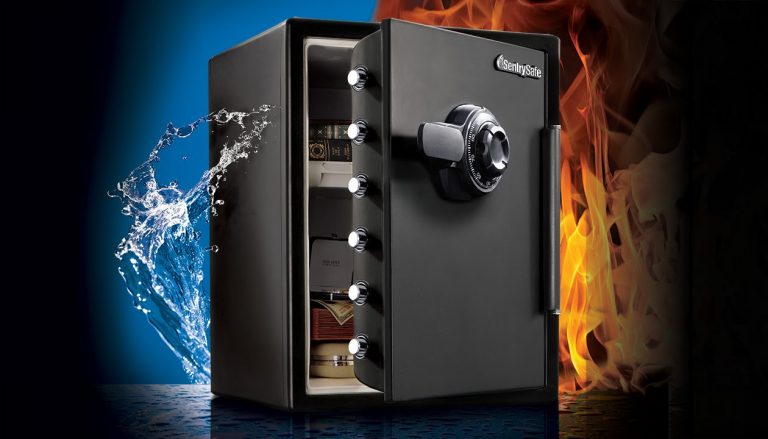 Many of its products are waterproof, fireproof, or both. These safes are tested by an independent third-party organizations like UL and ETL. For its fireproof products, the brand actually offers an after-fire replacement program, as well as a Fire Protection Guarantee. SentrySafe safes offer multiple unlocking mechanisms as well. Starting from a key or combination locks, and going up to high-end options like digital keypads. Their safes are made from durable materials and designed to resist common break-in attempts.