SentrySafe has been among the leaders of the industry for around 80 years now. This company provides their clients and customers with a wide range of indeed exceptional quality safes. They supply water and fireproof safes, document safes, security safes, pistol safes, cash boxes, portable boxes. Most of their products guarantee not only protection from explosions, impact resistance, security protection, but also a high level of fire and water resistance.
As always at TotallyFireProof.com we concentrate on these two features: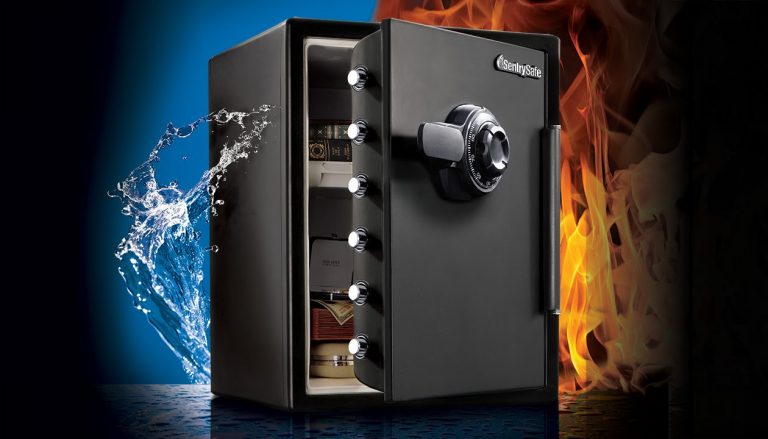 SentrySafe develops various models that will help you secure your valuables in case of a fire emergency. These safes are tested by an independent third-party organization called Underwriters Laboratory (you can read more about UL organization in this article). Based upon the independent testing different models by Sentry Safe are UL classified to withstand high temperatures up to 1850 Fahrenheit for 1 hour. This kind of rating guarantees the safety of such content as hard cash, jewelry, paper documents. 
Don't forget that house fires are fought with water. So, if your valuables survive the initial high temperature hazards they also need to withstand water damage (it depends on what you store inside, of course). As with their fireproof models, safes marked as water resistant are also tested. In this case by another independent search party laboratory – ETL.  These models' inner chamber will remain dry after being exposed to water for up to 72 hours. Which might be an overkill as most of the times a safe only needs to hold against water brought in by firefighter team for a couple of hours.
SentrySafe offers dozens of fire and waterproof safes. Customers have plenty of variations to choose from.